Reliable Vehicle Shifting Services in Chennai
Navgati vehicle shifting services in chennai is the most trusted vehicle shifting service provider through it you can shift your bike/car and other vehicles conveniently and timely to your desired destination.  It is also believed that Navgati's vehicle shifting process is very smooth which reduces all troubles and stress which is in your mind related to the safety of your vehicles.
We know that, with your vehicle, you have endless memories and that is very important for you. A vehicle that always stays with you and around with you whenever you go here and there. 
We at, Navgati packers and movers Chennai, take special care that there will be no single scratch on your vehicle and it is delivered by us safely to your destination.
Safe and secure
vehicle shifting services in chennai -
We have specialized carriers and advanced vehicles for the safest transportation of your vehicle. We have open and close trailers both, we endeavour to provide you with a smooth vehicle shifting services in chennai from beginning to end, scratch and damage-free.
Enjoy safe and secure vehicle transportation services in chennai with navgati packers and movers.
The most important thing you get to see when you avail the navgati vehicle shifting services in chennai, they pick your vehicles directly from your doorstep and deliver it to your desired location within a given time period. We shift your vehicle keeping them safe in trailers throughout the whole process and not by driving the vehicles after taking the vehicle at some distance, we halt and check that your vehicle is safe or everything is fine in the vehicles.
We provide efficient vehicle shifting services in chennai at reasonable prices, which no other company can match all over Chennai, due to our reliable services, Navgati has a steady customer base.
Recently asked
Questions-
Navgati packers and movers is a trusted relocation company for the past 10+ years that provides speedy and reliable services.
You can easily find Navgati on google by searching its name. All the contact details are available on our official website.
How long will it take to do packing and loading from my home?
We Normally take 3-4 hours for packing and loading of a 1BHK house. It also depends on the quantity of the goods.
Which items are not allowed to be loaded in the vehicle?
Some possessions such as liquid, inflammable items like gas cylinders, pots and other sensitive things are not be allowed in the vehicle
Do we need insurance when everything is packed professionally?
Sometimes due to some unforeseen accidents can result in damage, If you want to claim coverage in this situation, you must take insurance.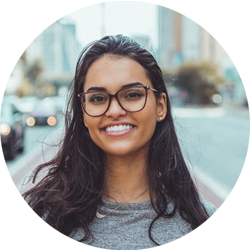 Priyanka
I called navgati packers and movers Chennai for shifting my house, their service is very good and they provided damage free relocation. I will suggest my friends and family members too.
Vipin
We opted Navgati packers and movers while shifting from chennai to Hyderabad. They gave us the bestest service. People are very professional. I am completely satisfied with their service.
Sonal Singh
Navgati best movers and packers is really a reputed firm in india. I had an amazing experience with them while shifting from gurgaon to noida. All members are very helpful and professional. I will definitely recommend others Nav gati for packing and moving services.
Nikhil bhati
We have used Navgati Packers and Movers services many times for our chennai office shifting and our experience with Navgati is very good becuase of their professional service.