Warehouse In Chennai - Storage Services At Navgati
Navgati packers and movers are a leading company in Chennai that provides top trusted warehouse in Chennai. We have large halls having ample amount of spaces for the storage of goods and services at the time of receiving and shipping. We know the value and importance of your belongings while loading-unloading and transportation process, This is the reason we provide the highest security at our warehouse in Chennai.
We follow all safety measures so that goods will be safe while transportation, We also provide best transportation services in chennai . For this reason, we provide the safest warehouses in Chennai.
We have a team of professionals who are experts in handling goods, They keep up with stock controls for your material from the time at our docks until they reach our storage locations.
Warehouse in Chennai Quote
Call Navgati for safe and secure warehouse in Chennai
Warehouses are the place where you can store PC, Documents, goods, Home furnishing goods and appliances, machinery and other items. Navgati provides the safest warehouse in Chennai for the storage of your goods. We provide top class warehouse facilities in Chenani and storage spaces with the highest security at very affordable rates. We also provide 24 x 7 security for your valuable belongings at our warehouses and all the essential help needed for the customers to diminish overheads, increase effectiveness and cut down important administration time.
Storage services
in Chennai -
Warehouses facilities are for the businesses and also for the individuals, where they store their goods for a limited period. We store their goods at our responsibility and whenever a client requires or as per their instructions we arrange shipping and delivery of the goods.
We offer Premium Warehousing services to our clients at affordable rates, not limited to this we also provide additional benefits with it as neatness, protection and temperature control. This warehousein Chennai is set up by us with all the security features, Here your goods will be protected from all unexpected harm and damages. Our warehouses in Chennai are large and spacious, Here we can store end no. of goods due to large storage capacity, You can store various things independently for the simple retrieval here.
Features of Navgati Warehouse in Chenai
We are the #1 packers and movers in chennai, people in Chennai contact us for all warehousing and storage-related needs. We can fulfil each demand of the clients because we have a professional team who can provide 24 x 7 hassle-free warehousing service. Our services are top class and made available to our customers at very reasonable rates. We also assist our clients free of cost. Our expert management is capable to fulfil each demand and can satisfy thousands of customers in every corner of Chennai and the country.
Recently asked
Questions-
Navgati has been serving clients since last 10 years  in the warehouse industry. Navgati provides Safe and Trusted warehouse services in chennai.
Warehouse rates are determined by a number of factors such as product's footprint, how long it will be stored and on the handling and shipping requirements.
What is short term and long term storage facility?
Short term service is  considered when customer is storing  product for 1 month or less than a month. Long term storage is usually considered when customer store their goods for at least 1 month and beyond.
Yes, we can store the hazardous materials but it also depends on the nature of the item, For more detail you can contact us.
Are my goods safe in your warehouse in Chennai?
All our warehouses in Chennai are completely safe, you can rest assured that your goods are in the safe and secure environment with Navgati trusted warehouse in Chennai.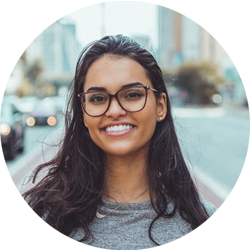 Priyanka
I called navgati packers and movers for shifting my house, their service is very good and they provided damage free relocation. I will suggest my friends and family members too.
Avnish
We opted Navgati packers and movers while shifting from chennai to Hyderabad. They gave us the bestest service. People are very professional. I am completely satisfied with their service.
Sonal Singh
Navgati best movers and packers is really a reputed firm in india. I had an amazing experience with them while shifting from gurgaon to noida. All members are very helpful and professional. I will definitely recommend others Nav gati for packing and moving services.
Nikhil bhati
We have used Navgati Packers and Movers services many times for our chennai office shifting and our experience with Navgati is very good becuase of their professional service.